Most retail jewelry buyers would agree that sterling silver jewelry has created a niche market for itself. Over the years, there has been a massive change in jewelry trends. When we talk about silver jewelry, we also talk about the latest design embellished in its beauty. You can find 925 sterling silver earrings, pendants, necklaces, rings, and bracelets at Silver Star Jewel.
Buyers have shifted their focus from traditional gold jewelry to designer silver jewelry. They find the latter durable, stylish, and affordable. The craze for silver jewelry among buyers is surging by the day. They go to lengths to hunt the latest styles. It helps them decorate their jewelry store with innovative designs.
Let's understand why sterling silver jewelry creates a huge demand in the wholesale jewelry market.
Trendy Collection
As a jewelry buyer, you want to shop for the latest designer silver jewelry collection. Understood! It allows you to catch the customer's attention. Besides, you receive a tag of being a leading silver jewelry seller.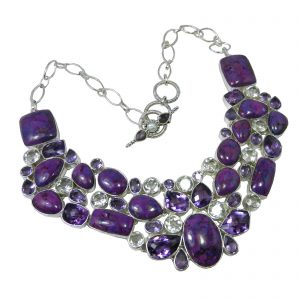 What's best about buying plain silver jewelry is that you assure yourself of buying quality products. If you're in touch with a leading wholesale jewelry manufacturer, you would know the importance of getting delivery of the latest jewelry products on time. You may profit from it and make merry in the long run.
Pocket-friendly Deals
In the previous point, we talked about profit. There's another aspect to it too. You make a profitable deal when you offer your customers what they want. You also save big and keep your purchases intact when you vouch for pocket-friendly deals.
As a sterling silver jewelry wholesaler or retailer, you look for budgeted deals. You aim at buying in bulk, so saving money is your priority. It's understood! At Silver Star Jewel, we offer our buyers a seamless shopping experience and friendly deals on 925 silver necklaces, earrings, anklets, brooches, cufflinks, bracelets, etc.
Durability
925 silver jewelry is durable as compared to its variants. While buying designer silver jewelry, you should be careful in choosing a silver jewelry manufacturer. This way, you can shop for quality products that last for years. It's a kind of an investment as you don't have to care for it too much.
Easy to Care
When we talk about caring too much about jewelry, we are referring to stains and scratches. Since silver jewelry is created and designed by craftsmen having impeccable skills; that's why a 925 silver ring or bracelet will shine bright even after a decade. And if you have to care for it, you can ask for tips and tricks from your chosen jewelry manufacturer.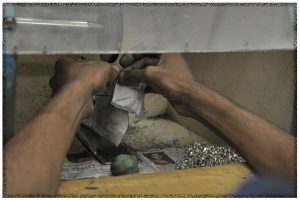 Hypoallergenic Jewelry
If we talk about jewelry pieces made of brass or nickel, it may irritate your skin. Besides, you may have to deal with allergic reactions. On the other hand, sterling silver jewelry does not contain any metal that irritates the skin. Some people complain about rashes and allergies after wearing earrings or rings.
However, it's not the case with plain silver jewelry. You can wear it comfortably and slay in style the way you want.
If you're planning to buy sterling silver jewelry in bulk, we can help you choose the best. Our 925 silver gemstone jewelry collection impresses you with its fine curation and eclectic designs.