Like clothes, every woman needs a fantastic jewelry collection to complete her wardrobe. But with so many designs, types and materials out there, it can be really challenging to get started.
However, nothing can match the excitement of wearing silver when talking about daily wear.
Looking for a Silver Jewelry Manufacturer in the US?
So whether you're starting from scratch or going back to fundamentals, there is some must-have jewelry you should always have. Wondering what those are? Here is everything you should know about it.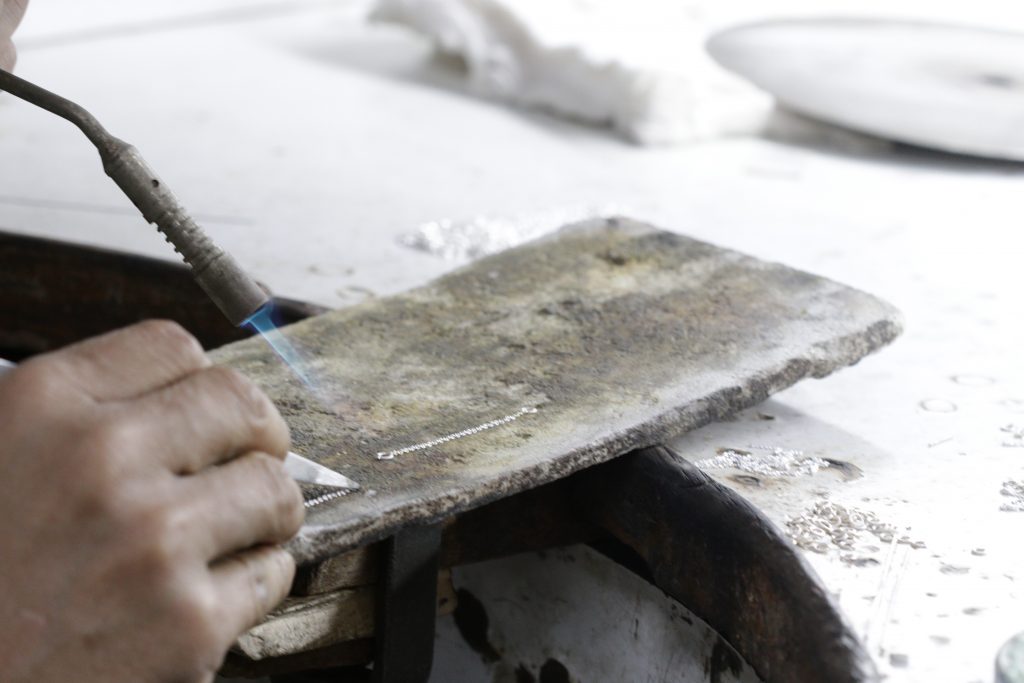 What is the Best Jewelry One Must Have?
Wondering what collections you should have from a silver jewelry manufacturer in the US? Here are some of best winning jewelry collections every woman must have in her wardrobe :
Talking about the statement necklace, nothing draws attention and spruces up a plain look like a striking necklace. These necklaces can be worn in professional as well as informal settings.
Furthermore, it also looks lovely when matched with a dress or shirt in a solid hue. Look for silver jewelry exporters in the US for some fantastic collections.
When talking about the cocktail ring, it enjoys garnering attention. This ring is larger than the majority and is designed to be worn on the ring finger, occasionally the index finger.
Although it can be dressed up or down, keep other rings away from it. You can look from any silver jewelry manufacturer in the US for a design that will stand out on its own.
Nothing is more timeless and enjoyable than a set of drop earrings. The drop earrings can have countless shapes, stones, and colors and hang low below your earlobes.
Also, drop earrings can be used in countless ways to enhance your wardrobe.
Talking about a bold bracelet, it is a very adaptable accessory. You can wear it casually or formally, both day and night.
Wear it alone, stack it with other bangles, or match it with some gorgeous earrings, to give it a magnificent look. This is unquestionably an essential piece of clothing because of its adaptability.
Tips for Maintaining Your Jewelry
Nothing is worse than grabbing one of your necklaces to see it tangled and balled up, and this is not only a significant irritation but also bad for your jewelry.
Wondering how to take care of jewelry?
Here are some best tips you should follow:
Want to maintain your jewelry in excellent condition? You should spend money on a high-quality jewelry stand, holder, or box.
The next tip is cleaning. However, cleaning will differ depending on the material of each piece in your jewelry collection.
For instance, cleaning sterling silver jewelry differs from cleaning copper and gold jewelry.
Have Collections from the Best Company
Looking for the best Silver Jewelry Exporter in the US? Silver Star Jewel is the best option. Since 1978, we have been providing high-quality jewelry at affordable prices.
Be it the handcrafted jewelry, speedy delivery, customer support to affordability, we are trusted and considered the best Silver Jewelry Exporter in the US.