After the cremation of a loved one, many families are looking for a means to keep their memories of that person close by. While cremation urns are still the standard for storing a large number of ashes in a columbarium or at home, cremation jewelry is quickly becoming a popular alternative for smaller amounts of ash.
Small urns that can be worn as pendants or charms on a bracelet or necklace are one sort of unusual cremation jewelry. Cremains rings are another form that infuses cremated ashes into a glass ring. Lab-grown diamonds made from human cremains are also available. Sterling silver, copper, white gold, yellow gold, and rose gold are just a few of the metals used in cremation jewelry.
As with any jewelry purchase, it's important to consider the piece's quality, craftsmanship, and reputation while shopping for cremation jewelry. In this article, you will get all the information you need to buy cremation jewelry made of sterling silver.
Qualities of Sterling Silver Cremation Jewelry
There are a few things to keep in mind while shopping for cremation jewelry made of sterling silver, including quality, reputation, and craftsmanship.
Reputation
Whether you're shopping online or at a local shop, it's important to do some research on the store's history to ensure you're getting a good deal and a good product. The value of independent review platforms becomes apparent here. Check customer reviews on at least two sites like Google Reviews, Trust Pilot, Yelp, and the Business Bureau when choosing a cremation jewelry dealer.
If customers have many unresolved issues in their reviews, it's wise to look elsewhere. Instead, look for a vendor with an overall score of four or five out of five stars. It seems to reason that the higher the average rating, the more satisfied customers there will be.
Quality
Make sure you're receiving the real deal if you buy jewelry made with precious or semiprecious metals. The 925 silver stamp guarantees that your bracelet, necklace, ring, or earrings are made of the purest silver available. All jewelry made from real sterling silver will have this stamp on it.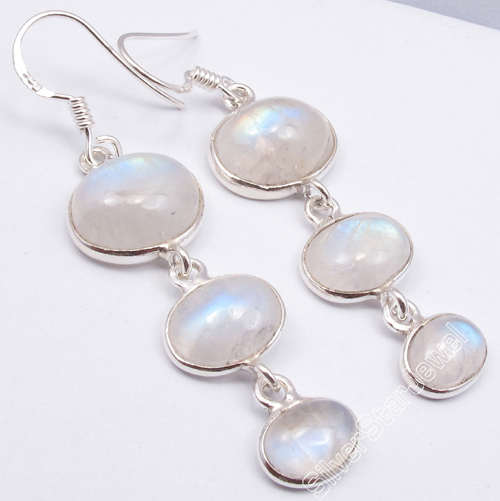 Without a stamp verifying the item's authenticity as genuine sterling silver, jewelry sold in stores or online is likely to be silver-toned or silver-plated. Sellers who aren't honest will use this tactic to offer you a ring that is actually constructed of copper or brass and plated with a thin layer of silver.
Craftsmanship
Each item's level of craftsmanship can be determined by the amount of time, care, and attention it takes to make it. Get something of great quality and outstanding workmanship if you want it to last for generations and become a treasured family heirloom.
In case you don't care if your jewelry is very ornate, you can find a wide variety of mass-produced options. You should inspect the general quality, the construction, and any etching or stamping on mass-produced objects.
Do you know the average price range for cremation jewelry made of sterling silver?
You can spend as little as $30 on a bulk sterling silver cremation necklace or as much as $200 for a one-of-a-kind piece of cremation jewelry. The price of this jewelry will rise with its level of specialization, customization, and overall quality, just as it would with any other type of jewelry.
Silver jewelry with the official 925 sterling silver jewelry stamps can be purchased for as little as $30. Be wary of any silver jewelry that costs less than that. Jewelry with a silver finish or undertones might be what you're seeing. Over time, the silver plating will wear off on your silver jewelry, and you'll have to re-plate it. Otherwise, the underlying metal will be on full display. Copper, and other low-quality metals, will eventually turn skin green if used frequently enough without being replaced with silver. Silver Star Jewel is one of the best silver jewelry manufacturers and silver jewelry exporters. We are providing silver gemstone jewelry with unique designs at a wholesale price.