Silver jewelry has always enticed buyers for several reasons. It's charming, affordable, and easy to maintain. There is always a debate if silver is the new gold. Buyers would be the right set of people to answer that. If we talk about plain silver jewellery, in particular, silver jewellery buyers can deck their shops putting it into use. You can design embellished rings, necklaces, bracelets, pendants using fine crystals.
If you're new to the silver jewellery industry, you may want to know a thing or two about the market. Today, we will discuss what you should know when buying plain silver jewellery in bulk.
Inspect Thoroughly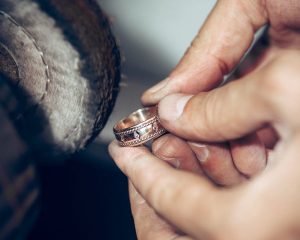 We are talking about the precious silver metal here. So, you should pay attention to buying quality silver jewellery. Any sub-standard piece of jewellery may put you off as a buyer. Therefore, you should inspect the metal thoroughly before buying it. How can you do so? Let's find out in the next point.
Talk to the Manufacturer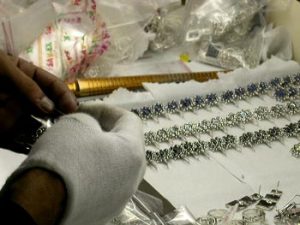 You can talk to a silver jewellery manufacturer at lengths. If he is an experienced player, you may want to note some points. While inspecting, you should also do your homework and not rely solely on the other party. For example, if you want to know more about the hammer ring, you should go deep into finding the metal quality and the design process. It can answer your questions better.
Check for Specifications
It's about buying the best silver jewellery, so your attention is required. When visiting a jewellery store or buying online, you should check the markings or hallmark that helps you know if the metal is standard. In the case of 925 sterling silver, always check the mark. It assures you of buying top-quality silver jewellery. You may eye on a meditation hammer ring to create a collection in the future. So, you should know if you're buying a quality product.
Research Online
It all comes down to research when buying authentic products. You want to buy plain silver jewellery to deck your store. We get it. Start doing research online. Read blogs and articles. Download guides that help you understand the details clearly. Earlier, we have talked about hammer rings. You should research more about the hammer ring, its specification, metal standard, etc.
Share Your Bulk Requirement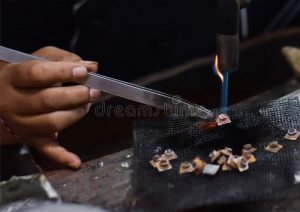 When you are satisfied with your research and speak with the silver jewellery manufacturer about the metal quality and other things, you must share your bulk requirements. You never know; you may find wholesale deals on a bulk collection. That's what every buyer looks for when buying in bulk.
At Silver Star Jewel, every jewel collection is made using standard 925 silver. Be it rings, earrings, necklaces, cufflinks, brooches, chains, or anklets, our designers put effort into designing quality products that impress the buyers in the first look itself.
If you're considering buying plain silver jewellery in bulk, we can help. We have been helping our buyers choose the best silver jewellery for years.