Jewelry is the ideal accessory for making you feel unique and appear fabulous. Although several precious metals have been used for ages for making jewelry, silver has a certain grace and brightness that sets it apart from the rest.
Silver jewelry is made from various silver types; let's have a look at the best silver form for magnificent jewelry.
The Pure Fine Silver
Fine silver is the purest form of silver that contains 99.9% silver. It is used to make small dazzling jewelry pieces. Hallmark .999 is the identification of fine silver. .1% contains trace elements. Even though it is the purest form of silver, it is too sensitive and fragile to be disfigured. Therefore, fine silver is only suitable for manufacturing light jewelry such as earrings and pendants.
Silverplate
Silverplate jewelry is made by smearing a coating of silver metal over another base metal. Silver is used in extremely small amounts in silver-plated jewelry. These types of jewelry are inexpensive and easily tarnished or counterfeit.
Sterling Silver Jewelry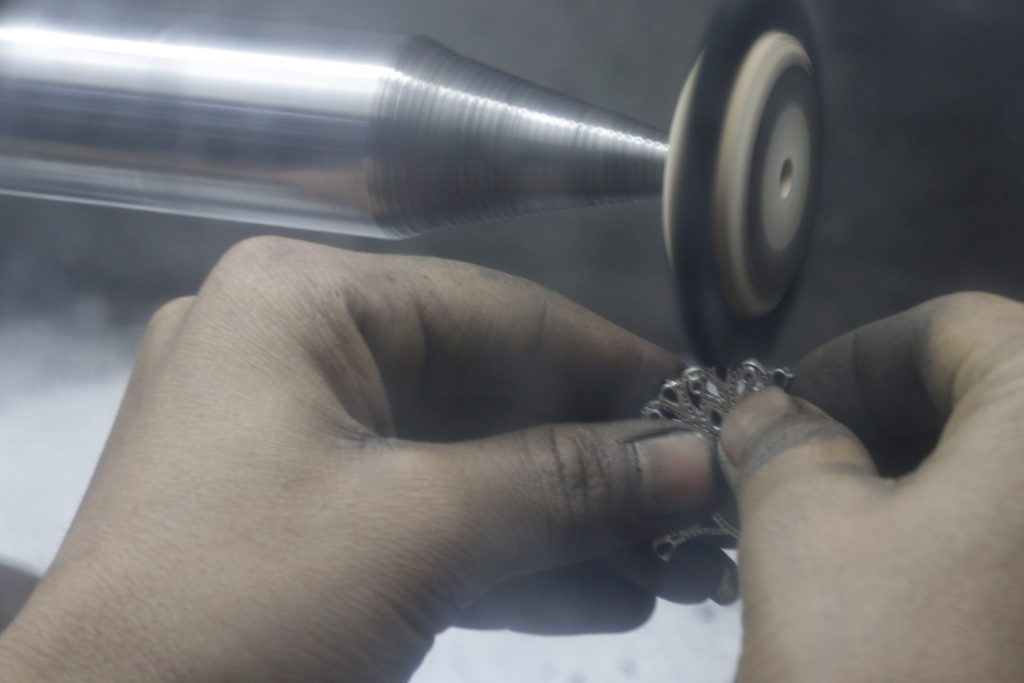 Silver makes up 92.5 percent of sterling silver, with copper and nickel accounting for the remaining 7.5 percent. The properties of silver metal, such as strength, durability, and brightness, are enhanced by these metals. Silver jewelry manufacturers utilize Sterling silver to create both ageless and pleasing to the eye.
.925 hallmark stamp is the identification sign of sterling silver. You may also find STER, STERLING, and STG imprints for sterling silver.
This is the most durable form of silver that lasts long and makes perfect metal for gorgeous jewelry.
Some Exquisite Sterling Silver Jewelry Designs
Beautiful Earrings
From chunky pieces to minimalist designer silver jewelry, sterling silver earrings come in various styles. These gorgeous earrings are ideal for any occasion.
A Statement Bracelet
Your royal side is reflected in this sterling silver charm bracelet. It's the ideal present for your lady. The sterling silver bracelet is the most popular jewelry item, and it has a stunning appearance.
Beautiful Necklace
Sterling silver necklaces and pendants come in a wide range of attractive styles. These exquisite pendants are available directly from silver jewelry exporters online, and they will complement your style and appearance.
How to Prevent Silver Jewelry From Getting Tarnished?
With its majestic beauty and relaxing brightness, silver jewelry is stunning. However, due to the oxidation process, silver jewelry tarnishes with time.
Maintain the beauty of your ornaments at all times:
Anti-tarnish Strip
Keeping an anti-tarnish strip into a jewelry bag can prevent silver jewelry from getting discolored and dull.
Air-tight Bags
The oxidation process in the presence of air causes silver to tarnish. Tarnishing can be avoided by storing jewelry in sealed packaging.
Keep Away Chemicals
Apply oil, cream, deodorant, and perfume before wearing silver jewelry, as these chemicals accelerate the tarnishing process.
Washing and Polishing
Wash silver jewelry with mild soap and warm water. Polishing is also the ideal way to maintain the luster and beauty of silver jewelry.
Purchase sterling silver jewelry from authentic jewelry designers and manufacturers. Always look for hallmarks on jewelry to ensure that you purchase genuine pieces.