Jewelry buyers often demand custom jewelry designs to entice their customer base. When it comes to bulk purchasing, you can't trust anybody and everybody. You should find a trusted custom jewelry manufacturer boasting a team of creative professionals versed in jewelry making.
As a retail jewelry buyer, you would know about the rising demand for custom-made silver jewelry. Well, it's selling hot these days. It is made of expensive metal and gemstones. A custom jewelry manufacturer relies on artisans to do wonders.
Why do people prefer custom jewelry? There's an emotional and financial cost attached to it: a customer may consider it an investment. It's no less than a priceless possession. That's why your attention is required.
Consider the following factors before buying custom jewelry in bulk.
Shop For The Latest Designs
The market for handcrafted silver jewelry is vast. One can explore different options ranging from Amethyst pendants and bracelets to Citrine and Emerald earrings: all decked in the beauty of silver. Every jewelry buyer wants to eye on the latest design to attract and retain their customer base. Since we are talking about custom silver jewelry, you may find endless options. Pay attention to choosing the styles that are trending.
Find a Trusted Jewelry Manufacturer
Working with a reliable custom jewelry manufacturer increases your chance of finding a profitable deal. Not only do you get quality products, but you also get friendly deals on bulk buying. Silver Star Jewel boasts a long association with its buyers. It has been successful in offering high-end quality jewelry at reasonable prices.
Set a Budget
If you own a retail jewelry shop, you may look for deals on wholesale handmade silver jewelry. It can cost you if you don't plan a budget. While buying jewelry in bulk, you may feel the need to deck your store with more designs that are in trend. You may eye expensive jewelry pieces and wish to enter that segment. Well, you can do that when you can budget accordingly.
Choose Quality Over Quantity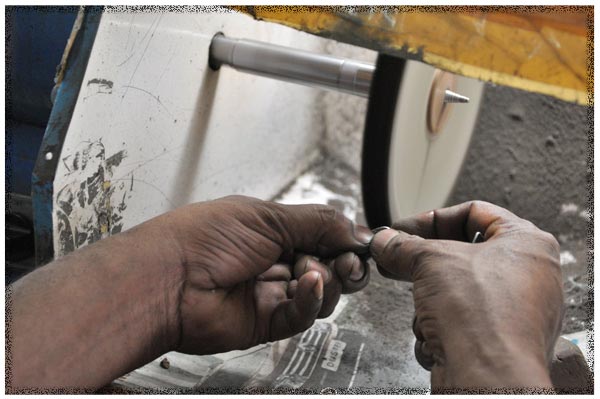 Jewelry buyers often make the mistake of choosing quantity over quality. They aim at filling their shelves with top designs in a huge quantity. By doing this, they are de-prioritizing quality, and that's not good for their business. Your customer can complain about buying average-quality products from you. There could be repair-related issues too. That's why you should invest in buying quality handcrafted silver jewelry. At Silver Star Jewel, you can find a wide selection of silver gemstone jewelry available in prime quality.
Care and Maintenance
Another point to consider when buying wholesale handmade silver jewelry is its care and maintenance. While you can care for custom-made silver gemstone earrings, bracelets, and pendants without much help, you should learn instructions that can help. In case of any damage, you should know how to get it repaired.
For all your silver jewelry needs, you can visit the Silver Star Jewel store. We will be happy to help.