Although sterling silver Jewellery is an excellent choice for everyday wear, there are a few guidelines to keep in mind when purchasing sterling silver Jewellery wholesale. First and foremost, you should start your search online because this is the most efficient approach to getting the finest offers from online wholesalers. Furthermore, several wholesalers specialize solely in 925 Silver Jewellery Exporters in Jaipur. Therefore, it's crucial to keep a few things in mind while buying Sterling Silver Wholesale Jewellery. The checklist below will assist you in ensuring that you are purchasing only the highest quality Sterling Silver Wholesale Jewellery and that you are not being duped.
Important Tips to Consider-
Let's get started
Know Your Budget
You may prevent getting duped by knowing the price you should expect to spend for Sterling Silver Wholesale Jewellery. Even though wholesale costs are frequently lower than individual piece prices, you should have enough information to recognize when a deal becomes too good to be true. Although, when contrasted to other precious metals, sterling silver is very inexpensive. However, it would be best to determine your price based on how frequently you will wear the Jewellery and whether it will be given as a gift. Prepare yourself by doing your homework and asking the seller to clarify any substantial price differences from what you expected to pay. They should be able to answer inquiries like this with ease.
Know Your Silver Quality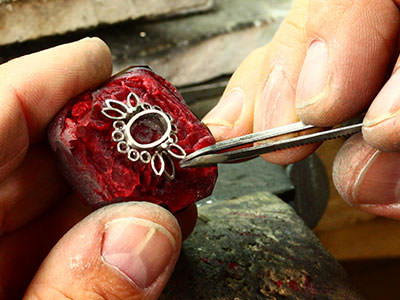 One of the most popular varieties of silver is 925 Sterling Silver Jewellery. '925' means that it is made up of 92.5 percent silver. Remember that silver must not be magnetic; therefore, a basic magnet test to assess the quality of every piece of Jewellery you're buying is always a good idea. Another thing to keep in mind is that sterling silver Jewellery will have 'STERLING' or '.925' stamped on it someplace, so bring a magnifying glass with you and ask the seller to verify these hallmarks. While it is critical to ensure that the supplier is authentic, you must also ensure legitimate products. Jewelry is costly, and purchasing fakes would also waste resources.
Ask For The Seller's Return Policy
Inquire about their price structure and if they have a return policy. After all, this may be the start of a lovely long-term seller-buyer connection! If you're buying something online, it's often a good idea to call and chat with someone. You'll often have a gut sense about a company and whether or not you'd like to buy 925 Sterling Silver Jewellery Wholesale from them.
Take The Expert's Opinion
Finally, if you're unsure about placing a 925 Sterling Silver Jewellery Wholesale in Jaipur on your own, get the help of an expert to accompany you or assist you with your initial purchase. This will provide you with the abilities and knowledge you'll need the next time you're on your own.
Conclusion
That's all there is to it. If you follow the recommendations above, you'll be able to purchase 925 Sterling Silver Wholesale Jewelry with confidence, whether you're buying necklaces, rings, bracelets, earrings, or everything in between.