Jewelry is both an investment and a commitment. The more you care for your gemstone silver jewelry, the longer it will stay.
However, hassle-free jewelry that is simple to maintain is something we all need. And this is where sterling silver jewelry enters.
Planning to buy silver sterling? Wondering where you can get it from?
There are so many things that come to mind when you plan to buy any jewelry. But before that, let's understand some interesting facts about it. Then, you'll find out where you should buy it from.
Why is Opting for Sterling Silver Jewelry the Best Choice?
Whether you're planning to buy gemstone silver jewelry or sterling silver, there are many good reasons why it makes the best choice, including:
The first reason designer silver jewelry is the best choice is that it is hassle-free and comes with less maintenance. These are easy to clean and result in excellent shine if appropriately maintained.
Every sterling silver piece of jewelry is hypoallergenic makes it even better. The gemstone silver jewelry is rhodium coated, which makes it ideal for everyday use and use.
Sterling silver is much more robust and long-lasting. Because of this, it doesn't tarnish quickly and may be worn daily without any issues.
Also, it is one of the most widely utilized metals because of its durability. Due to its strength, metal may be cast in multiple shapes and patterns.
So this means you can easily opt for designer silver jewelry to bring your dream design into reality.
925 Long-lasting sterling silver is made to last. This means that continued use won't make it lose its luster. Sterling silver does not tarnish, making it more durable than many other less expensive options.
How to Take Care of Sterling Silver Jewelry?
Knowing its harmful effects is the best way to keep your sterling silver jewelry long-lasting. Furthermore, here are some tips on how to take care of your jewelry:
Believe it or not, your skin's natural oils will help keep silver jewelry bright if you wear it frequently.
Therefore, wearing your Silver frequently rather than storing it in a jewelry box untouched is one of the simplest ways to prevent corrosion.
Take off your silver jewelry before going to the beach or pool. This is because Silver can tarnish when exposed to sunlight.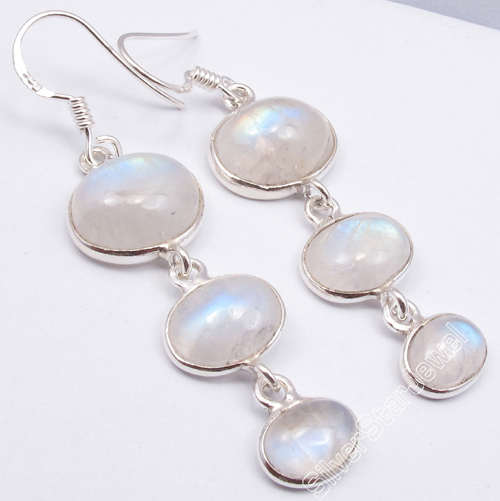 Also, avoid hairspray, lotions, cosmetics, and perfumes, as they may hasten to tarnish.
Another best option is to clean your Silver Jewelry. For instance, if your jewelry gets tarnished or catches dirty, you can clean it using substances like white vinegar and baking soda, soap and water, baking soda and water, etc.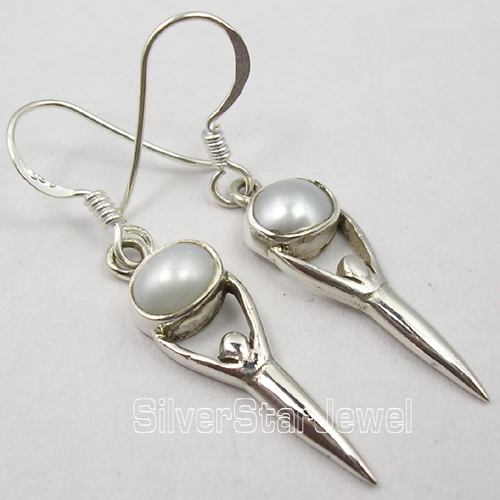 Grab the Best and Most Unique Collections – Buy From Us. We Offer Sterling Silver Jewelry At Wholesale Prices!
Looking to buy some unique designer silver jewelry? We, Silver Star Jewel, have been a leading manufacturer and wholesaler of sterling silver jewelry ever since we started our journey in the industry. Since 1978, we have been operating and selling top-notch products.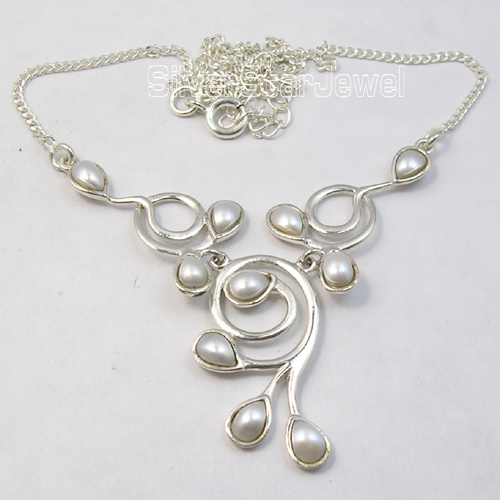 The best thing is that we are never out of stock and are equipped with highly skilled silversmiths who give design to your ideas. We are trusted and reputed for commitment, flexibility, quality, standards, and shipping to affordability.